This is my attempt at a scale chart of UNSC and Covenant ships from the Halo universe, most of them shown are to the best of my knowledge how they should look as some in the canon info only the length is given (if any info at all) so some are accurate, some just the length and some are a best guess at length as well as appearance.
I scaled them as best I could though there will be some discrepancies (no need to point out mistakes,lol)
I made this to help as a rough guideline to a future fanfic I'll be working on.
Also for a smaller version without the larger ships-
just the larger ones-
and the color version-
Update 10- My first for 2012, with this version I've updated and removed some of the ships, additions include the UNSC Infinity and other Halo 4 and Glasslands ships, the Tiara as well as reach station Gamma and Damascus station, also added more detail to the aging relic that is the Deep Reverence as the majority of its weapons and defensive systems have been removed when it was decommissioned.
Full details of this chart can be found here-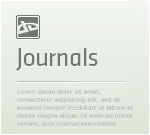 HALO SCALE CHART UNSC/COVENANT/FORERUNNER:thumb178388170:
The function of this Journal will be to hold the majority of the Halo Scale Chart's details so to reduce the clutter on its main page.

Also for a smaller version without the larger ships-
:thumb191729993:
just the larger ones-
:thumb197235068:
and the color version-
:thumb205626163:

Some of the listed ships below are yet to be added to the chart if their is enough room, the details for each ship entry are-
SHIP TYPE/CLASS - SHIP NAME - SHIPS FIRST APPEARANCE - SHIP LENGTH.
Entries marked (OC) are my own Original Content.

FORERUNNER
1. BERTHING SHIP - HALO WARS - 16,000M(EST)
2. WARSHIP - HALO WARS - 3,987M(EST)

Original elements belong to and are copyrighted by Bungie, 343 Industries and Ensemble and will NOT be sold, as print or any other media.